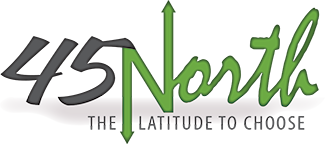 Where do you get your information?
Originally 45North used the Center for Relationship Education's REAL Essentials material. While the material is very effective and professional, the 45North recently developed their own curriculum with the help of a professional curriculum developer in Bozeman, Montana, to better fit the needs of the local community. Medical information is collected from the Centers for Disease Control. The curriculum is age appropriate. 
Are parents able to review the curriculum?
Yes, we welcome all parents to review curriculum and ask questions concerning the material. Every school participating in the program has a copy of the curriculum. You are welcome to contact us directly for specific questions, as well.
Does 45North curriculum meet Montana Standards for Health Enhancement?
45North meets and exceeds all educational requirements for Montana standards for health enhancement relating to sexual education and disease prevention.
Standard 1: Comprehend concepts related to health promotion and disease prevention to enhance personal health.
Standard 4: Demonstrate the ability to use interpersonal communication skills to enhance health and avoid or reduce health risks.
Standard 5: Demonstrate the ability to use decision making skills to enhance health.
Standard 7: Demonstrate the ability to practice health-enhancing behaviors and avoid or reduce health risks.
Montana OPI's Health Enhancement Standards 
Do you hand out condoms in the classroom?
45North presenters share medically accurate information about contraception but do not demonstrate or distribute condoms to the students. 45North informs students that, although contraception can reduce the risk of pregnancy or STD transmission, refraining from sexual activity until they are in a long-term monogamous relationship is the only way to avoid all the possible risks associated with sexual activity.
What is Sexual Risk Avoidance education?
Sexual Risk Avoidance (SRA) education is a holistic approach to addressing all risks related to teen sex. It differs from the Sexual Risk Reduction (SRR) method in that SRA seeks to teach students the necessary tools to eliminate all risks rather than just reducing risks. SRR primarily focuses on reducing risk by increasing the contraceptive usage among teens. For more information and understanding the SRA approach visit, https://weascend.org/resources/.
What do teens think of 45north?
At the end of the presentation we have the students take a quick evaluation of the program. We ask them four questions: I feel, I liked, I disliked, I learned. Below are common responses for each of the questions from all three schools:
I Feel:
That I learned a lot about more about relationships
I feel that I will be able to resist/say no to things that may harm me
They did a good job teaching
Informed
More confident about relationships
It was fun
Educated

I Liked:
The activities
The candy
The way we learned. It wasn't awkward for the most part
That we learned about love vs. infatuation
That the teacher(s) were open to talking about uncomfortable topics
The question game when the girls and boys ask each other questions
That you shared personal stories

I Disliked:
The handouts/worksheets
That some of it made me feel awkward
The STI/STD video
Talking about pornography
Nothing, I liked all of it
Taking notes
Talking about puberty

I Learned:
About good relationships
Wait to have sex
6 areas of Intimacy
The steps of physical intimacy
STD/STIs
That it is better both physical and emotionally to wait till marriage to have sex
The difference between love vs. infatuation
About healthy relationships