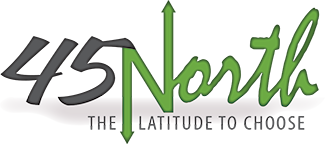 45North is a medically accurate and science based Sexual Education and Relationship Training curriculum designed for use in public schools grades 7th and 8th.  The 45North program utilizes curriculum from The Center for Relationship Education. Our well-trained, relatable, and effective educators utilize their REAL Essentials Curricula Suite. This medically accurate, evidence-based and engaging curricula equips young adults with relationship skills proven effective for establishing healthy connections among peers, family members, and romantic partners. Healthy relationships are an essential component of life success, and REAL Essentials teaches students skills for achieving them.
45North is unique in its holistic approach to teaching students about relationships using fun and interactive lessons. Students love that the presenters are authentic and open with them. The lessons are designed to be memorable, and make a lasting and meaningful impression.
45North is a sexual risk avoidance model that addresses how to eliminate all risk involved with teen sex rather than focusing on reducing teen sex risk by increasing contraceptive usage.
The 45North curriculum includes these topics:
Anatomy
STI/STD (sexually transmitted infections/diseases)
Sexual integrity
Setting boundaries
Understanding friendship, dating and love
Pornography
Decision-making
And other issues affecting contemporary young people.
What's being said about 45north
I liked the guy teacher. He was hilarious and fun to learn from. I don't want to write it all out of what I learned but I am just gonna say it was A LOT. — Student at Sleeping Giant Middle School